"Accueillant, chaleureux et agréable!" … …Excellent accueil! Belle auberge! Ambiance agréable avec des hôtes dévoués et accueillants … …Charles M, Joliette, Canada
"Parfait, vous êtes un groupe" … Parfait pour petit et moyen groupe. Les gens son super gentil.  Très propres vous avez besoin de rien tout est là sur place….Louise B, Ste-Catherine, Cda

"Très belle expérience" …  nous y sommes allés deux fois durant notre séjour au Canada et vraiment  je recommande !!!!! … damien t, Carhaix-Plouguer, France
"Une un séjour très agréable, qualité d'accueil hors du commun" …endroit propre et très confortable. un excellent rapport qualité-prix  …pierre4744  de Pto Plata, Rép dominicaine
"bonne adresse" …sommes restés 4 nuits dans, chambres très propres, proprios charmants , et tjs prêts a rendre services. le ptit dej excellent, rapport qualité prix top! … catherine quentin
Visionner la
Visite Virtuelle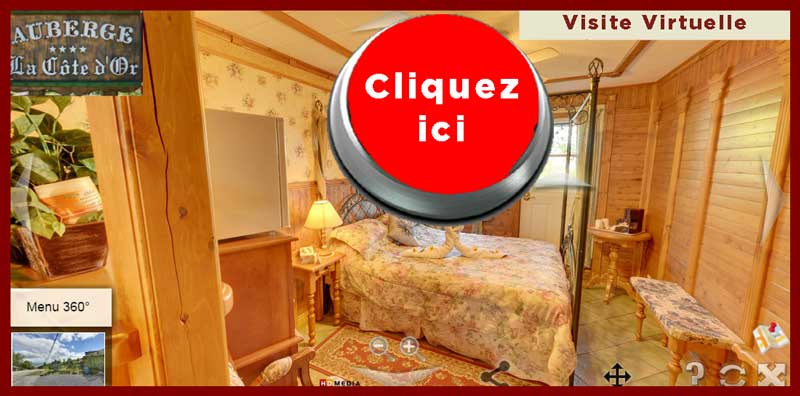 Nestled at the entrance of the village of Petite-Rivière-Saint-François, in the heart of the Charlevoix mountains, Auberge La Côte d'Or offers a breathtaking panoramic view of the St-Lawrence river. It is located within a 10-minute drive from Baie-St-Paul and a 5-minute drive from Le Massif ski resort.
Take advantage of this peaceful oasis, built on an enchanting site and artistically decorated.
Lounge about on one of our terraces while admiring the awe-inspiring sunrises reflecting on the St-Lawrence River and the wonderful starry skies.
A true artistic and culinary adventure through local flavours, in the heart of the nature.
We offer you to enjoy one of our 5 lounges designed for your relaxation and well-being.
Billard table
Outdoor gazebo
Fireplace lounge
Television lounge
Bar lounge
Outdoor terrace
Wi-Fi
Hamac
Long chairs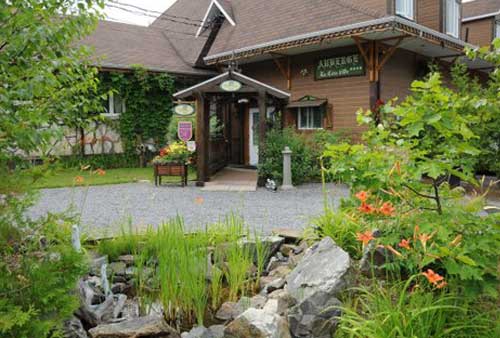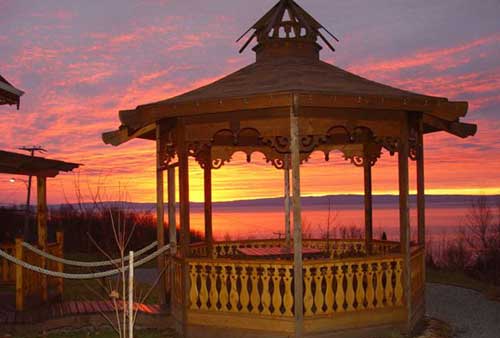 You will also find
Alpine skiing (5 minutes from the slopes of Le Massif de Petite-Rivière-St-François, 45 km from Mont Sainte-Anne, 60 km from Mont Grand-Fonds)
Rêve d'automne
Whale Watching Cruises 50 km (reservation on site)
Casino de Charlevoix 50 km
Biking at Île-aux-Coudres 40 km
Hiking on-site and at Sentier des Caps
Golf (18 holes) 16 km
Horseback Riding
Salmon Fishing 20 km
Canoeing and Kayaking
Rock Climbing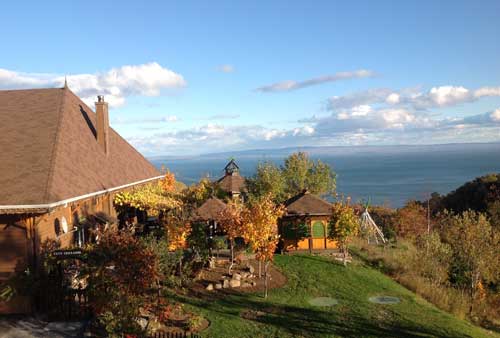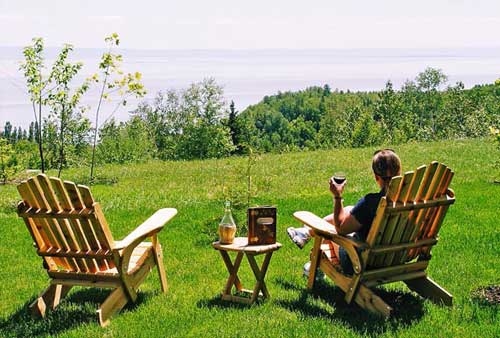 Parc des Grands Jardins 50 km
Parc des Hautes-Gorges 80 km
Cross-country Skiing (7 km, 16 km)
Dogsledding (20 km)
Snowmobiling 16 km
Art Galleries and Arts & Crafts Boutiques (Baie Saint-Paul, 16 km)
River Boat Cruise at Parc des Hautes-Gorges de la Rivière-Malbaie
Charlevoix Crater Discovery
Black Bear Discovery
Personalized Gift Package
Montmorency Falls 70 km
Quebec City and its Attractions 70 km
Ski Package
Whale Watching Package